Give Us a Call 1.508.385-7534

Commissions by Robert K. Roark

Mr. Roark is available to create a portrait of you or your loved one for your home or office. Portrait commissions are available in oil and pastel. He is also available to help you create just the right interior, still life, landscape or fantasy painting to suit your needs. Mr. Roark's private commissions are usually done is oil and hang in private and corporate collections around the world.

To ensure you are completely happy with your private commissioned work of art, Mr. Roark reviews all details with you including sizes, colors, framing and when you can expect your painting to be completed. With private commissioned paintings done in oil he does a color sketch done to scale. Once approved by you he proceeds with the painting.  Mr. Roark will be happy to schedule an appointment at your convenience for you to stop by his studio and see the progress of your personalized work of art. When your painting is completed, and If you live on Cape Cod, he'll even help you hang your painting in your home or office!

Mr. Roark's commission prices are the same as any of his other works of the same size. Pastel portraits come matted with white archival matboard and mounted on 100% acid-free foam board ready to take to your framer. All oils include a frame. For prices and complete details, please call 508-385-7534 or request information today and discover the joy of art with your own personalized masterpiece!

"Devon in Red", oil on panel,  12" x 8", Robert K. Roark, NFS

Private Commissions Examples:

Visit Mr. Roark's "Works in Progress" page to view current commissioned paintings, works in progress and just completed paintings.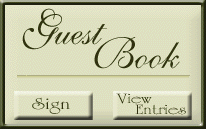 Unless noted, all artwork is for sale.

purchase your favorite work of art or to schedule a private viewing.

We invite you to visit the discerning fine art 
galleries
  representing Mr. Roark's latest original works of art.