Give Us a Call 1.508.385-7534

Group Classes & Workshops with Robert K. Roark

Unless noted, all artwork is for sale.

purchase your favorite work of art or to schedule a private viewing.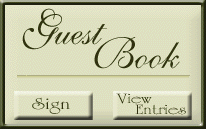 "Homage to Vermeer", oil on panel, 18" x 24", Robert K. Roark, SOLD

Currently no off-site classes are available.  Please check back for upcoming off-site classes and information.

"I told you about a painting that had frustrated me to the point that I gave up and wanted to use it to start a bon fire. When I got to Cape Cod and showed it to Bob, he said "any painting can always be fixed." With his guidance, I was amazed at the transformation."  
Terry Warren
We invite you to visit the discerning fine art 
galleries
  representing Bob's latest original works of art. 
Bob offers private and group lessons. New group classes will be starting soon. For 
private art instruction
, please contact Bob directly.  
Select images by Mr. Roark's are available as a limited edition giclées.  Unless noted all art work is for sale.  For more information please 
Contact Bob
 with any questions or to schedule a private viewing. Be sure to include your name, email address and which image you are interested in.  Bob will contact you within the week.  If you prefer you can also call Bob directly at 508-385-7534.